Redmi 5A Review, Features And Price In India – Desh Ka Smartphone
Latest Miui Software
IR Blaster
Sharp Display
Volte Supported
Best 3GB RAM
Ah, budget segment smartphones. Not all of us may admit it, but we've all owned one or at least used one when waiting for our fancy phones to come back from the service centre. When cellphones made a splash in India in the 2000s, everyone had a Nokia 3310, or something similar. Then we went on to more powerful phones. Along with all the features came the bigger price tags. And then the iPhone was launched and things changed forever. Everyone wanted a killer phone. And everyone wanted a phone that could one-up the competition. Somewhere in this crazy race for better, sleeker, more powerful phones, the budget segment was left largely unattended.
In fact, it was almost embarrassing to buy a budget phone, because of how bad they were. They had unresponsive screens, piss-poor aesthetics and design, terrible battery life, tons of bloatware, extremely bad processors and never enough storage. I remember paying about 10,000 for an HTC Explorer almost 8 years ago and while it was better than the other options in that range, it was still terrible. And it cost a third of my monthly cheque, so overall it was just a disappointing experience.
After that, things got a little better for me, and I switched to flagship phones. I pretty much stayed away from the budget segment, but would still try out a couple now and then, mostly because my maid or the electrician or watchman couldn't figure out how to do something like save a number or delete a message. I would always be surprised at how bad those phones were, but then, I justified it by telling myself that good technology costs a lot.
Xiaomi Redmi 5A Price In India
Xiaomi Redmi 5A runs Android 7.1.2 Nougat. The smartphone has a 5-inch HD IPS display. The other variants of this mobile are Redmi 5 and Redmi 5 Plus. It has a 13MP rear camera with an LED flash and a 5MP front-facing camera . The device is powered by a 1.4GHz quad-core Snapdragon 425 processor and 2GB RAM. The other popular mobile you may look for is Redmi Note 5. It has 16GB internal storage which can further be expanded via a microSD card up to 128GB. Connectivity options include 4G, Wi-Fi 802.11 a/b/g/n/ac, Bluetooth 4.1, GPS, and a microUSB 2.0 port. The device is powered by a Li-Ion 3,000 mAh battery.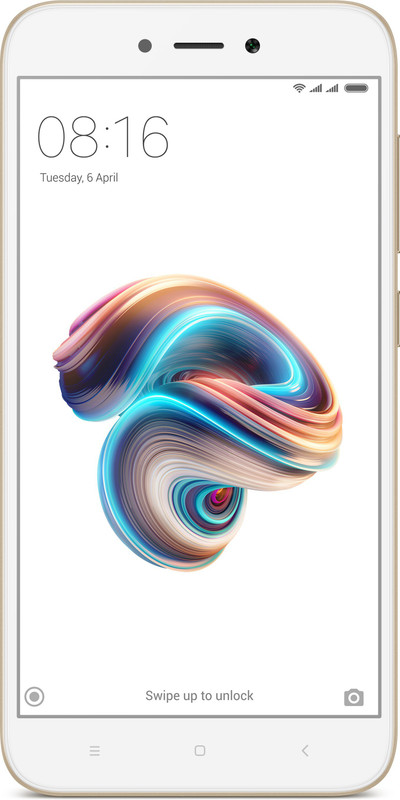 Usually Delivered in 3 - 4 days.
Redmi 5A boasts of a beautiful fully-laminated 12.7 cm (5) HD display. Upto 8 days standby time with 3000 mAh Battery.Take gorgeous group photos and scenic shots on the all-new ...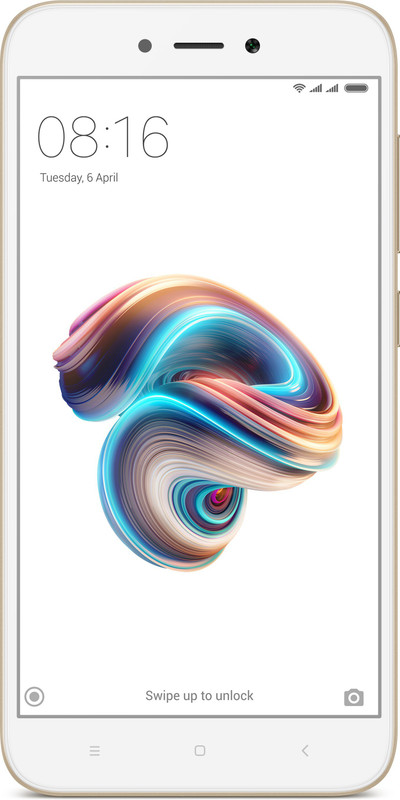 Usually Delivered in 3 - 4 days.
Redmi 5A boasts of a beautiful fully-laminated 12.7 cm (5) HD display. Upto 8 days standby time with 3000 mAh Battery.Take gorgeous group photos and scenic shots on the all-new ...
Last update was on: December 10, 2018 4:18 pm
Redmi 5 All Feature Details
Redmi 5A boasts of a beautiful fully-laminated 12.7 cm (5) HD display. Upto 8 days standby time with 3000 mAh Battery.Take gorgeous group photos and scenic shots on the all-new Redmi 5A. It is equipped with a fast focusing 13MP camera that helps you capture sharp and crisp photos.Qualcomm's Snapdragon 425 64-bit quad-core processor is great for daily use and performs well even when you're playing visually intensive games.
3 GB RAM | 32 GB ROM | Expandable Upto 128 GB
5 inch HD Display
13MP Rear Camera | 5MP Front Camera
3000 mAh Li-polymer Battery
Qualcomm Snapdragon 425 Processor
Introduction and Display
The Xiaomi Redmi 5A is a cut-down variant of the Redmi 5. The device although looks similar but lacks firepower. The device sports the signatory rear-mounted fingerprint reader that lets users unlock the device without having to enter a password. The method of using a fingerprint reader is fast, accurate and is designed to keep your sensitive data safe and secure. On the front, the smartphone sports a 5-inch HD IPS display which does its job decently. However, the phone suffers from legibility issues when placed under bright sunlight.
Performance and Battery
Under the hood, the smartphone runs a 1.4GHz quad-core Snapdragon 425 chipset which along with 2GB of RAM which ensures smooth sailing even while working on multiple apps simultaneously or playing games.
The Xiaomi Redmi 5A unlike the Redmi 5 is backed by a non-removable Li-Ion 3,000mAh battery which is expected to support talk time up to 6 hours.
Storage and Camera
The Xiaomi Redmi 5A comes with an unaltered image department. The device is equipped with a 13-megapixel rear camera and a 5-megapixel front-facing unit. While the rear camera along with an LED flash can be used for low-light conditions, the front-facing shooter is ideal for video calls and selfies. For storage, the handset ships with 16GB of internal storage space which can be expanded using a microSD card up to 128GB.
Platform and Connectivity
The Xiaomi Redmi 5A runs the company's own MIUI 9 wrapped under the Android 7.1 Nougat operating system on top. The device is available in multiple colour variants and is bundled with various connectivity options which include dual-SIM support, 4G, Wi-Fi 802.11 a/b/g/n/ac, GPS, Bluetooth 4.1 and a microUSB 2.0 port.
Xiomi Redmi 5A Review
Design And Display Review : 9.5/10
Good looks with a solid build, plastic unibody design, and a compact feel.
The gentle curves at the edges are a nice upgrade over the Redmi 4A which was more square-ish.
Good display for the price.
Software And Performance Review : 9/10
MIUI continues to be one of the more well designed Android UIs – it's clean, efficient and has a number of useful add-on apps like Mi Drop, Mi Security (lets you set passcodes on individual apps, set up dual apps or a second space on the device, block SMS senders and more), and Mi Remote.
Decent enough performance in daily use.
Performance is only good for basic use – you will of course need better specs (and a more expensive phone) if you intend to use heavy apps, or play a lot of games.
Multi-tasking is also average thanks to just 2GB of RAM.
Camera And Battery Review : 9/10
Acceptable cameras given the price point – take good shots in good light, and single-tone LED flash at the back will help you get a little more visibility in low light conditions.
Camera quality is basic too – again as would be expected at this price point.
Good battery life – with the low power usage of the Snapdragon 425 and the frugal HD screen, you can easily get a full day's use out of the smartphone before needing to charge.
More Features Review : 9/10
Additionally, the company has taken user feedback and gone with a non-hybrid SIM tray design – there are separate slots for a microSD card and both SIMs, therefore not forcing users to have to forego one or the other.
Overall it's a decent upgrade over the Redmi 4A, and the small changes will help in keeping the phone current – and offer very good value to users looking for a nice entry-level smartphone.
Additionally, 16GB of internal storage is likely to get limiting if you install a lot of apps.
Thus, we come to an end of our best mobile Redmi 5A details and review. We hope you have liked our article and have purchased your best mobile phone. Now Read below short review and pros-cons of Redmi 5A.
Awesome Smartphone !
It is a great device priced at Rs. 6,999. At this price point with a Snapdragon 425 SoC, 3GB RAM and a 13MP rear camera. There is no device which is competing with the Redmi 5A (3/32 GB) in this price bracket. All in all this is a great device and is worth every penny, however I wish fingerprint should also have been included particularly in 3 GB RAM variant.
PROS
Latest Miui Software
IR Blaster
Sharp Display
Volte Supported
Best 3GB RAM
CONS
No Fingerprint Reader
No Fast Charging
Add your review